An established footwear brand
ROCKFISH, a cherished family-owned business situated on an organic farm in Cornwall, has been dedicated to crafting sustainable and eco-friendly wellingtons, Sandals, and sneakers since 2003. ROCKFISH wanted to take its online presence to the next level and teamed up with Noble to find a digital marketing partner with the correct knowledge and understanding of not only paid advertising but also of their business.
A perfect fit
As we have many clients in the premium ecommerce space and have a genuine passion for the quality of ROCKFISH products we thought we would be a perfect fit. We felt that with the quality of these Wellington boots and the accolades the products have themselves, these boots should dominate the Wellington industry and should be showing competitor brands such as Hunter what a truly premium welly is!
Don't take our word for it check them out on TrustPilot and Horse and Hound
A deep dive into data
We took a deep dive into the previous ROCKFISH ads, Google Analytics data, and their competitors and found a lot of opportunities, we began building our marketing media plan for the winter period.
The quality of the ad creatives used did not match the quality of the products themselves. We partnered with OWB Creative to take these creative assets to the next level and OWB did not disappoint!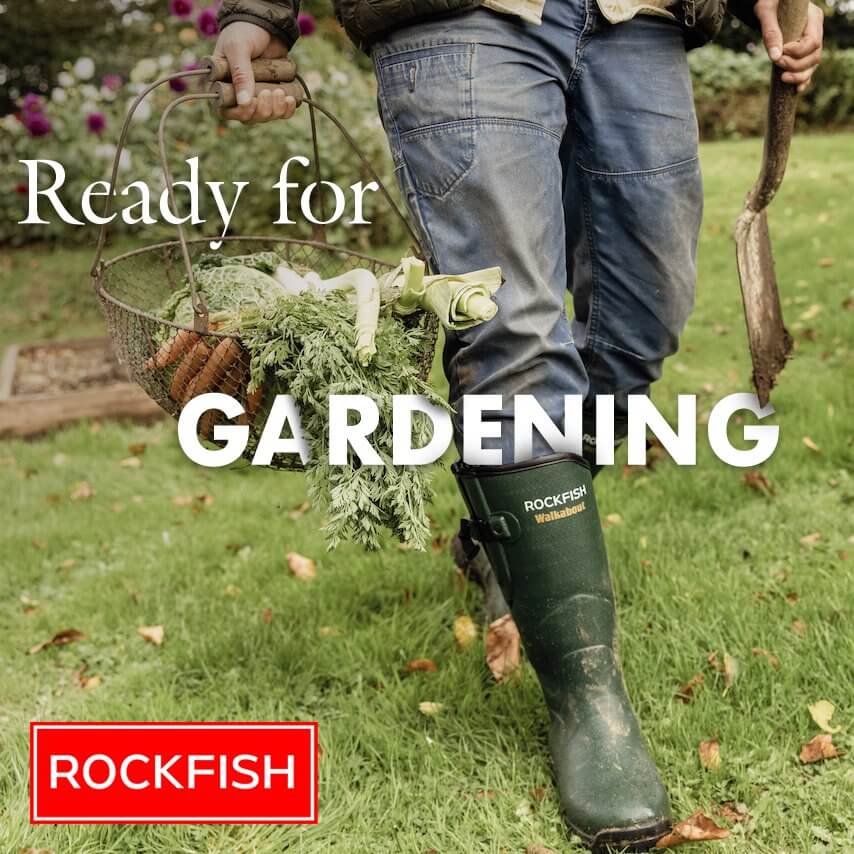 Performance Marketing Results
In October 2022, we proudly partnered with ROCKFISH. Through our close-knit collaboration, we played a pivotal role in helping them achieve their most successful winter yet which was a 173% increase in online sales on their previous year. December alone witnessed an impressive 300% increase on the previous year.
This summer we worked with ROCKFISH to market their impressive Sandal and Trainer collection. Together, we breathed life into their advertising campaigns, leveraging fast-paced dynamic videos that highlight their products USP's across both Facebook and Instagram. Kudos to the visionary founders of ROCKFISH, Marcus, and Jules, who have masterfully crafted quality and sustainable summer footwear & have continually expanded their product range. The result? A phenomenal summer season boasting a staggering 193% increase in online store sales on their previous best.
We're now gearing up in preparation for another big season of winter sales and can not wait!
We're just getting started…
We're just getting warmed up, and trust us, this is only the beginning. The numbers don't lie: we smashed records together, and we're not about to stop. Year after year, we'll keep pushing boundaries, and ROCKFISH will keep bringing you top-quality sustainable footwear! Keep an eye on the ROCKFISH site, because big things are coming!
A quote from ROCKFISH
"Historically, we at Rockfish have viewed trying to find a social advertising partner as akin to finding a needle in a haystack at best. And you never quite know how that partnership will deliver until you've paid to work with them. However, we knew from the start on our first introductory video call that Noble was dynamic and it wasn't based on giving us the big sales chat, but on really great advice, pointing out weaknesses no one else had before and practically advising what would make our sales not just better, but excellent.
Reports are always easy to absorb and presented in formats that are accessible and digestible. What's important is our knowledge has grown during the process over the last year so that meetings get more and more refined because we've learned so much. We followed all of Noble's advice and we had a very strong winter sales period.
As a seasonal weather-dependent brand it's really imperative that we are quickly reacting to which products we push given sunshine, rain, or minus degrees. Hugo is definitely a huge credit to Noble. He's extremely easy to communicate with, he will react quickly (even out of hours if necessary) to important requests we spring on him. If he doesn't know the answer to something he'll do quite impressive research. For example, it's not always easy to predict the British weather! However, the Noble team conducted a regression analysis that will look back at historical weather patterns Vs. ROCKFISH Sales, so that we can better plan which styles to push for future seasonal advertising, thus building ROAS season on season.
Hugo is really knowledgeable and you get a very good understanding in great detail in our fortnightly reviews. Nothing is ever vague. It definitely feels collaborative when working with him. We understand we need to be as good for him, as him for us as a business to achieve good results, so between us, we will all be proactive with as many sales tools, ideas, and creatives as possible to allow the Noble team to get the very best ROAS.
It feels like a partnership, with a decent amount of good-humoured banter along the way!"