Hello fellow adventurers! Today, I am excited to take you on a journey that combines work, travel, and exploration as we embarked on an incredible trip from Bristol to Reno (Nevada) with our fantastic team here at Noble Performs. Buckle up, as we recount the highlights, unforgettable experiences, and wonderful insights we gained during our time with our US-based colleagues.
There were a few reasons for our trip:
Meet and bond with our colleagues in US
Knowledge share and process development
Celebrating 20 years of Noble Studios
The trip was a part of the Noble knowledge-share program that allows staff to travel across the pond to meet their overseas peers, share best practices, and experience a different culture. As you can imagine, the anticipation and excitement leading up to the trip were palpable. Not only would we get to see the famous "Biggest Little City in the World", but we would also get to match names to faces, making those transatlantic Zoom calls that much more meaningful.
We got to share the SEO & PPC insights and discuss our clients and processes with our overseas team. We were also lucky enough to take part in discussing a valuable perspective on the Digital Performance landscape in America. Finally, we got a taste of the famous Noble culture. This trip was a shining example of how our company supports hybrid working and fosters collaboration, regardless of geographical boundaries.
Team-building the dream team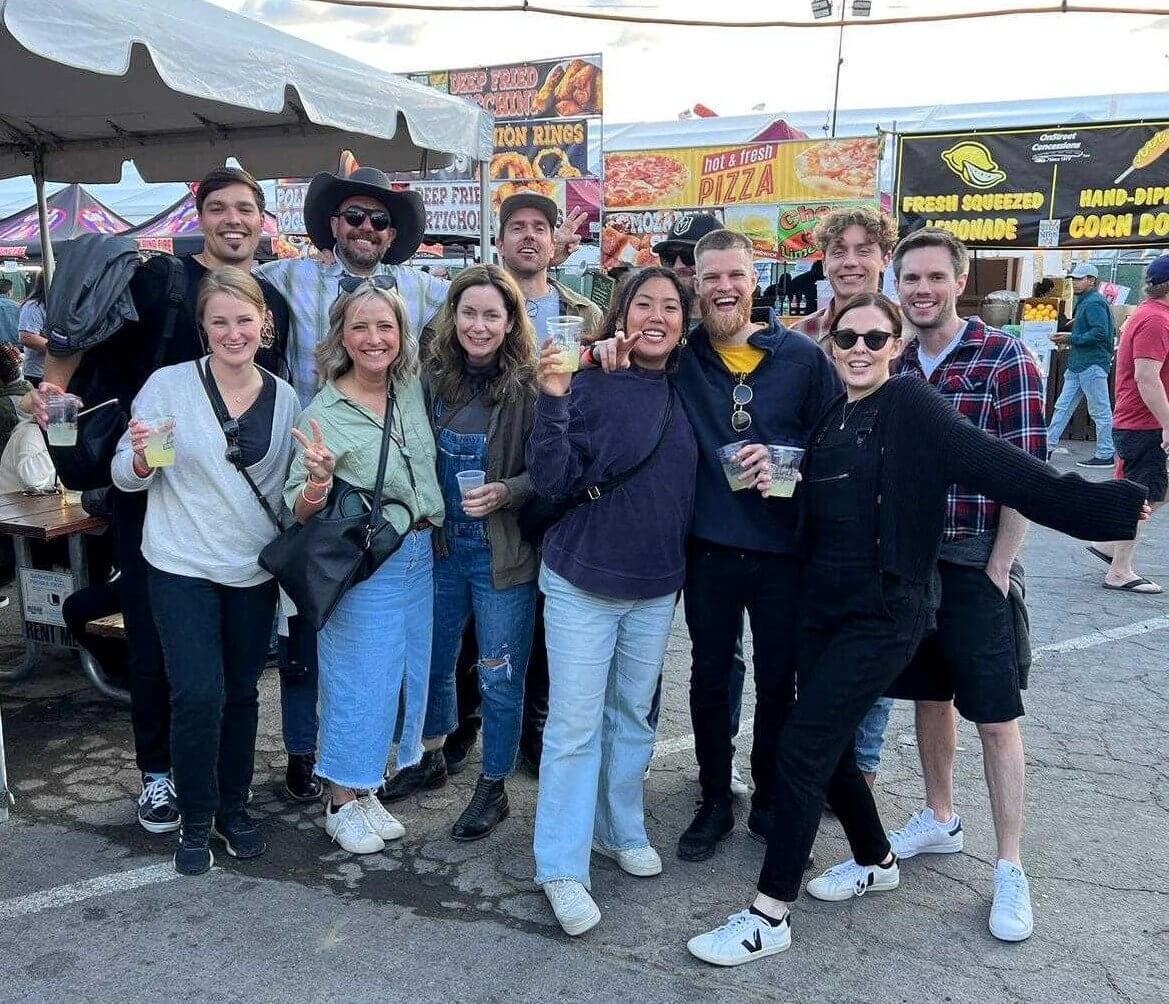 This trip turned out to be a great team-builder. Indeed, it would be difficult not to bond on a 5-hour road trip through scenic Californian plains and Sierra Nevada mountains. Whilst in Reno, we adopted a "work hard, play hard" strategy, starting an office day at 6am to spend the afternoon together with our partners. As a team, we did it all – we explored the coolest bars and street art of Midtown, ate our way through local delicacies, went kayaking on Lake Tahoe (Hugo and I faced the cold and went for a swim in the freezing water!), and even took part in a pub quiz (trust Bristolians to find a pub quiz in the middle of the desert).
Special thanks to Kate for showing us the magic of true Rodeo – it was wilder than anything we expected! My personal favorite has to be the mutton busting. If you have never seen a 4-year-old kid fearlessly riding a sheep, you are missing out!
A bash to remember
Of course, I have to mention Noble's 20th anniversary party, a true highlight of this trip. Set up in the park in the middle of Reno, it had it all. Food stalls, Noble own beer, cornholes, an amazing band that rocked the stage. And the best of all, the big, fun, slightly crazy Noble family.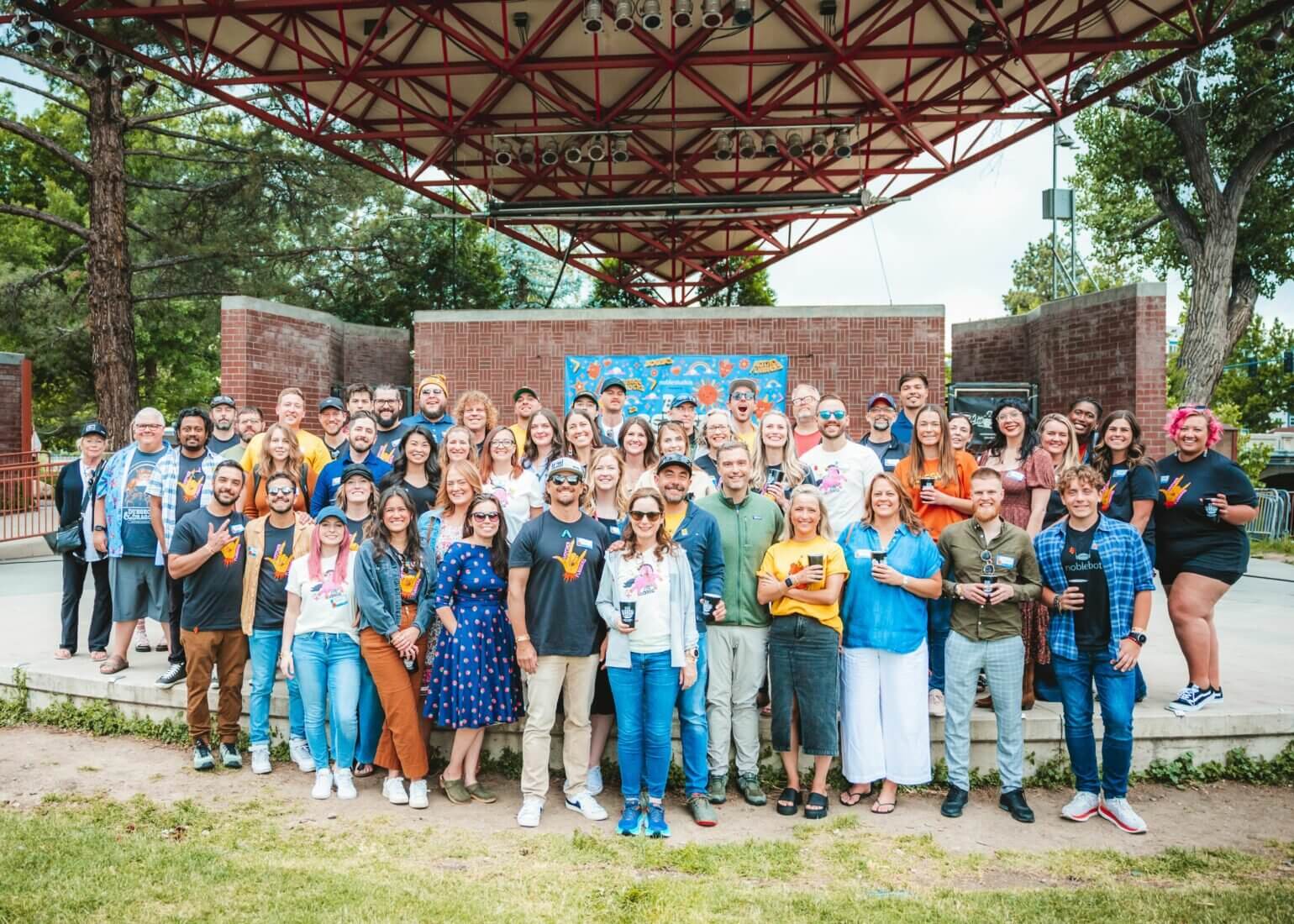 We couldn't come empty-handed, so we brought a present – the best of British summer weather, with gusty winds and moody skies. A welcome change to the desert heat, we are sure, so you guys are welcome!
To sum it all up
What a trip that was! It is our turn to welcome our American colleagues, so we will do our best to match their warm welcome. Expect a Stokes Croft Banksy tour, craft beer tasting, and maybe some paddleboarding in freezing Bristol harbour (not a close match for gorgeous Lake Tahoe but it's certainly funky!).
Until our next adventure, stay curious and keep exploring!