The Challenge
To grow visibility, increase revenue, and diversify the audience.
Key opportunities
Build visibility across search engines
Attract a wider, more diverse audience
Increase ROI and paid conversion rates
Highlights
310% increase in organic keywords
38.29% increase in revenue (2023 vs 2022)
12% increase in site health
62% increase in organic traffic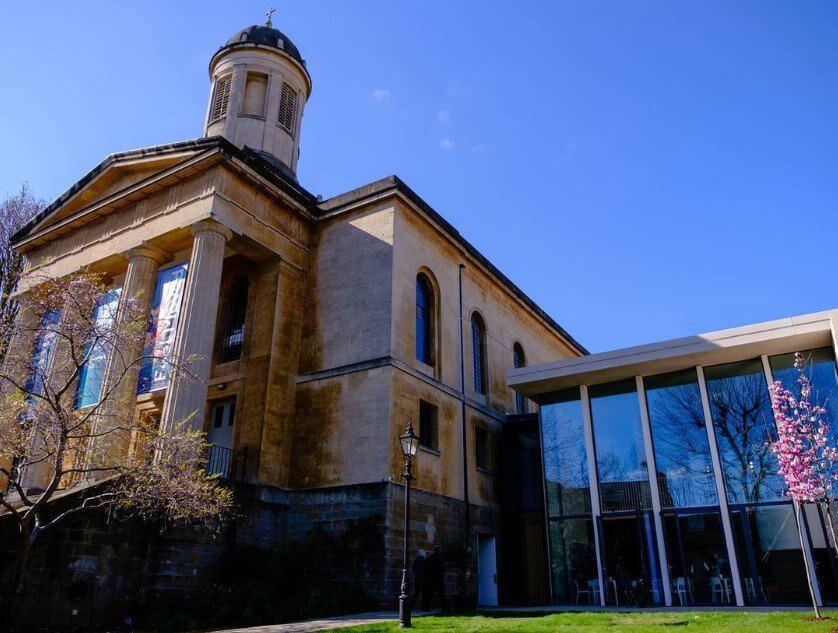 "Working with Noble has been brilliant – from laying very solid groundwork for our paid media and website launch in 2021, through to scoping more creative content work to support our ongoing strategies."
Esme Jones – St George's, Bristol
How it started
As a Grade II listed, independent music venue in Bristol, St George's already had a strong core customer base. However, after an unprecedented period of difficulty for their industry, they were eager to grow their visibility, increase revenue, and reach a wider, more diverse audience.
Noble was brought in as a partner in the summer of 2021 to support St George's on the soft launch and then the full launch of their website from an SEO standpoint. In addition, we supported St George's on the launch of their paid media activity, using the Google Ads Grant, which focused on audience segmentation around different aspects of St George's offering.
The Solution: SEO Strategy
Bristol is well known for its vibrant music scene, so what does it take to stand out? Our SEO strategy was designed to capitalise on the unique nature of St George's venue to help increase organic traffic, keyword volume, and general visibility across search engines.
We split the SEO strategy into two areas – site health and tech fixes, and a content strategy focused on evergreen content, page optimisations, and local keyword research. Our on-page optimisations focused on the top 20 landing pages with the highest organic traffic, to maximise our chances of success. Our work has translated into exceptional keyword growth, with a 310% increase in the total number of organic ranking keywords to date.
The Solution: Paid
St George's Bristol is a charity organisation, which meant they had a certain amount to spend on ads. However, they needed the right partner to help them channel it effectively.
Noble provided support for the St George's team on delivery and optimisation of paid search activity across Google. This included monitoring and optimising the account to make sure they receive the best visibility, while delivering quality traffic that converts to achieve or exceed established KPI's.
We worked closely with the St George's team on strategy and approach, before setting up the campaigns on their behalf, including the development of an audience profile based on existing and previous campaign data and success. We carefully honed this strategy over the coming months, continuing to optimise towards the highest performing ads and audiences, with help from A/B testing of ad formats and ad copy.
The results
We've seen exceptional results for St George's, across both the paid and SEO channels.
Our SEO work has resulted in a colossal 310% increase in the total number of organic keywords, as well as a 98% increase in organic conversions and a 62% uplift in organic traffic. Ongoing technical optimisations and our monitoring of the site have also increased site health by 12%, from 73 to a current score of 85.
In terms of paid work, we increased Google Grant utilisation by 203%. All of our work around improving ad score, CTR, keyword targeting, and ad copy focuses on ensuring we are spending as much of the Google grant as possible. We significantly increased the spend in the last quarter of 2022 resulting in an increase in conversions – with an all time high in Feb 2023!
As a result, we've helped to increase paid traffic by 28% and paid conversions have increased by an impressive 46%. We've also seen a 490% increase in "bristol" related conversions so far in 2023!