We can't believe it's already been a week since the launch of Noble Deeds! We had the most amazing evening and want to say thank you so much to everyone who took the time to join us in celebrating this special initiative.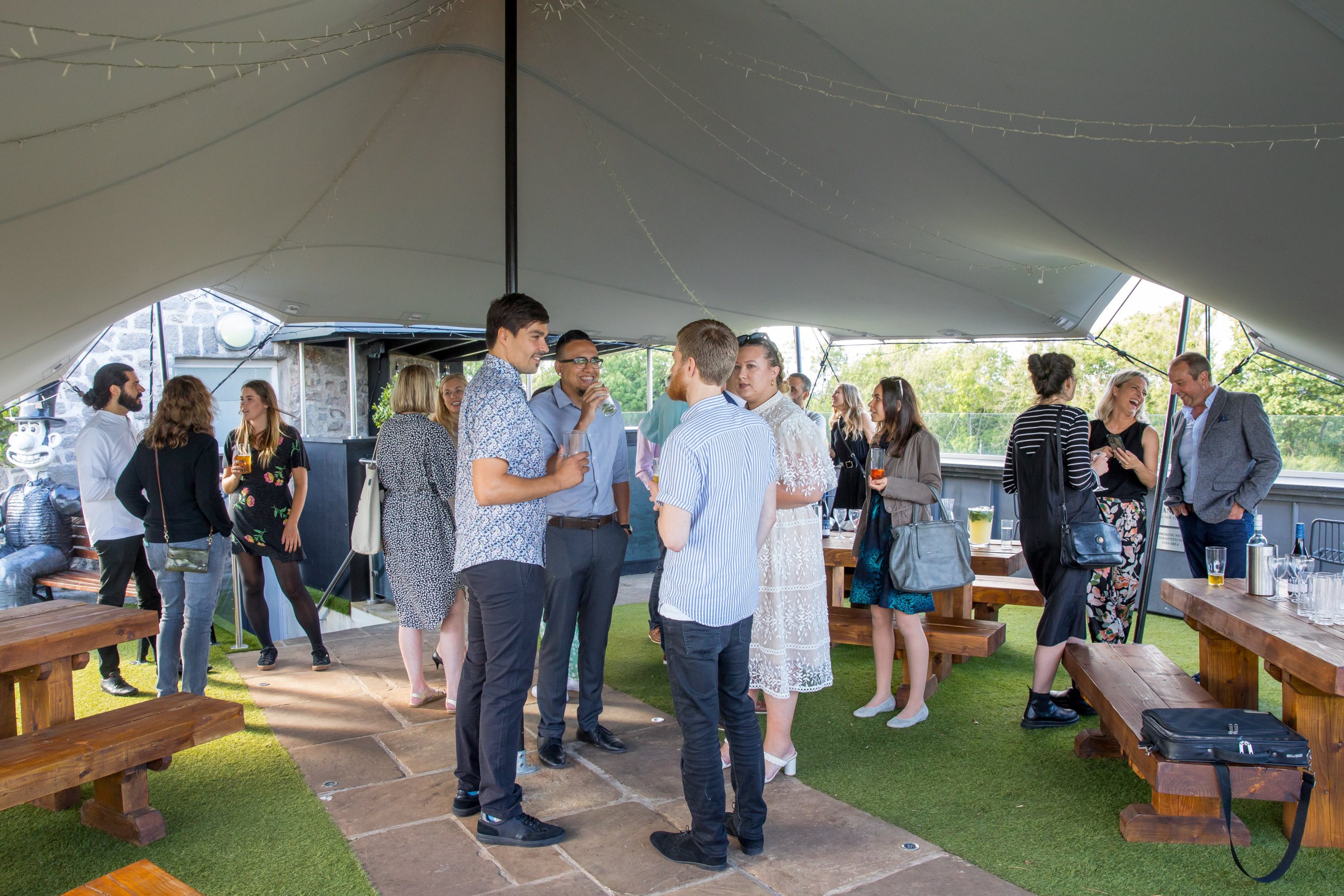 We held our launch at the picturesque Clifton Observatory, complete with stunning views of the Suspension Bridge and Bristol countryside. After an hour of mingling, drinks and canapes on the terrace (the British weather even held out for once), attendees headed inside for a presentation on what Noble Deeds is all about. After an introduction from our managing director (and event organiser!) Kate Sikora, and Noble Studios' COO Season Lopiccolo, we heard from US Deeds committee member and senior web developer Steve Erdelyi, who gave us a brief history of the programme and where the idea came from.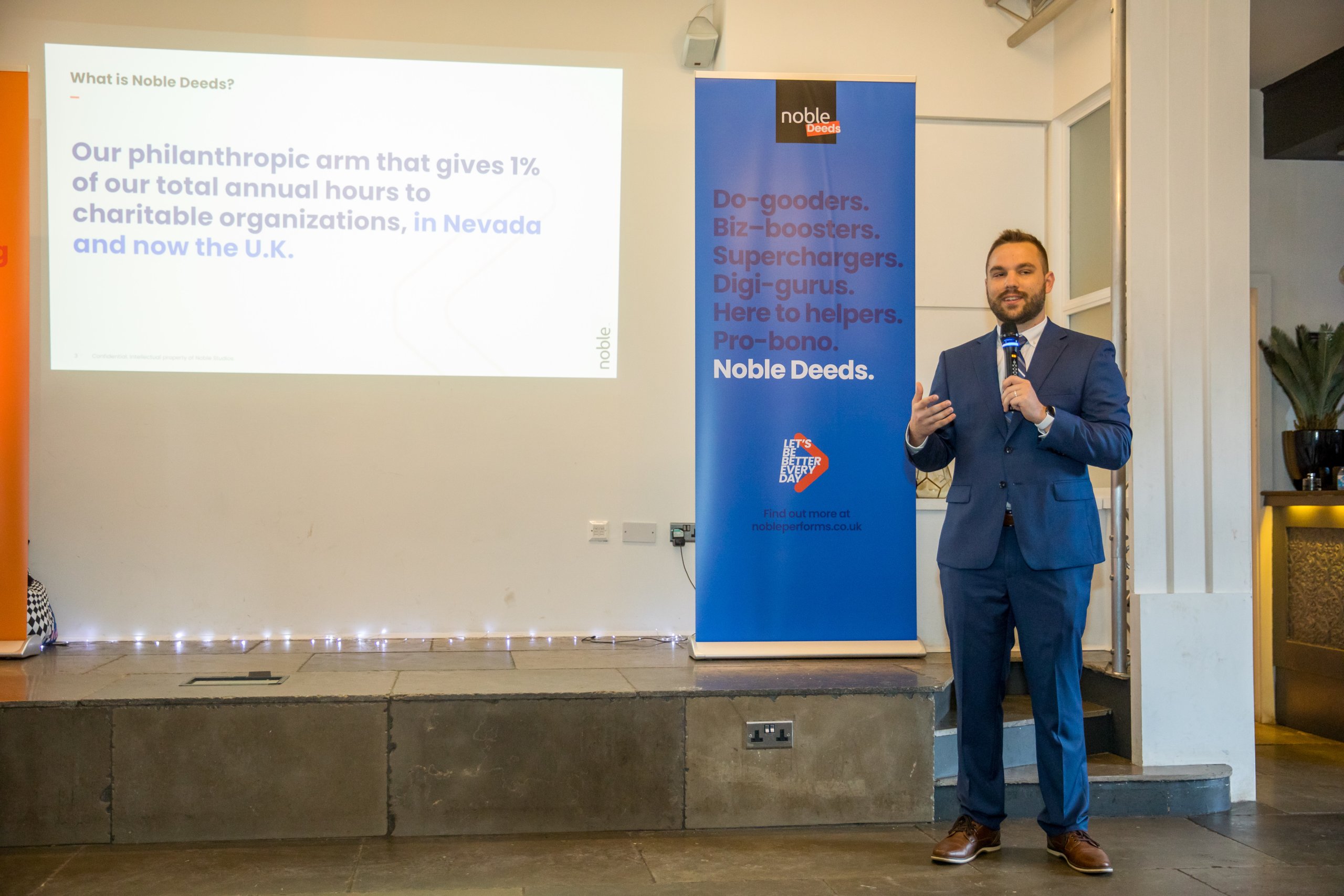 Next up was fellow committee member and Noble Studios' creative director Gabbi Hall, who showcased some of Noble Deeds' previous work with US charities and the amazing impacts they've seen. These included an 150% increase in website traffic for SPCA Nevada and an incredible website redesign for Crisis Support Services of Nevada, which led to over $500,000 in new grant money.
Our very own 'Mr Deeds', Lorenzo Campbell, then guided us through what the future looks like for the programme, starting with the exciting launch right here in Bristol! Noble Deeds is open to any charitable organisation in the local Bristol (or surrounding) areas, who may be looking for increased awareness, more funding, more volunteers – or a mix of all three.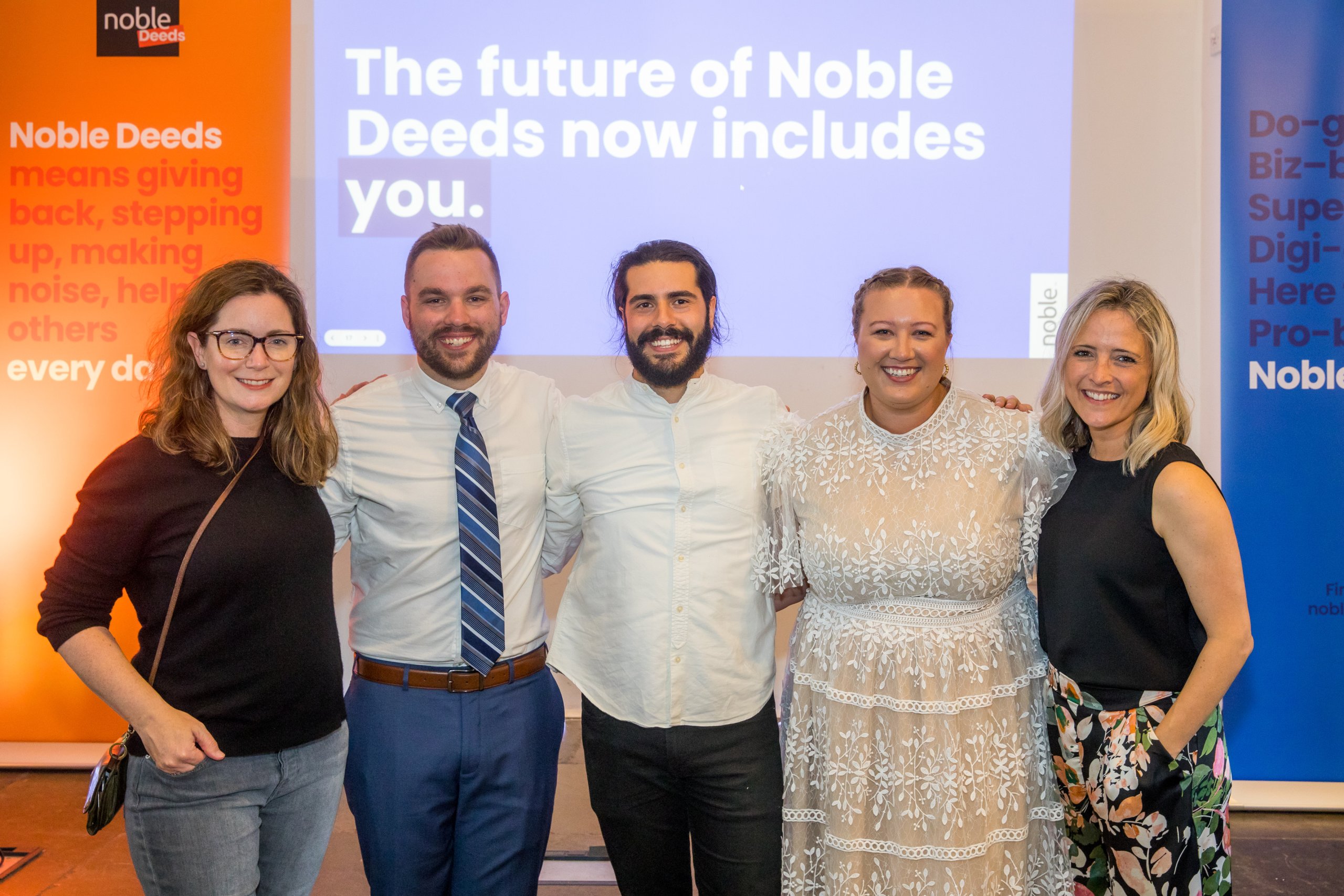 In terms of our team – we're looking for a great partnership and a strong connection, where we can make a true lasting impact. We were lucky to meet so many amazing representatives from local charities at the event and can't wait to hear from many more over the coming week. A huge thankyou again to Clifton Observatory for hosting us, to our US friends and their partners who took the long trip from across the pond, and to every client, friend and new face who we met on the night!
Applications for Noble Deeds close on Wednesday 20th July. Click here to download the application form, or email [email protected] for more information. We've received several applications already and will be announcing the winner on the 6th September – we look forward to hearing from you!